Snowshoeing and wellness in Trentino
Snowshoeing and wellness in Trentino
Offer valid from 22 December 2023 to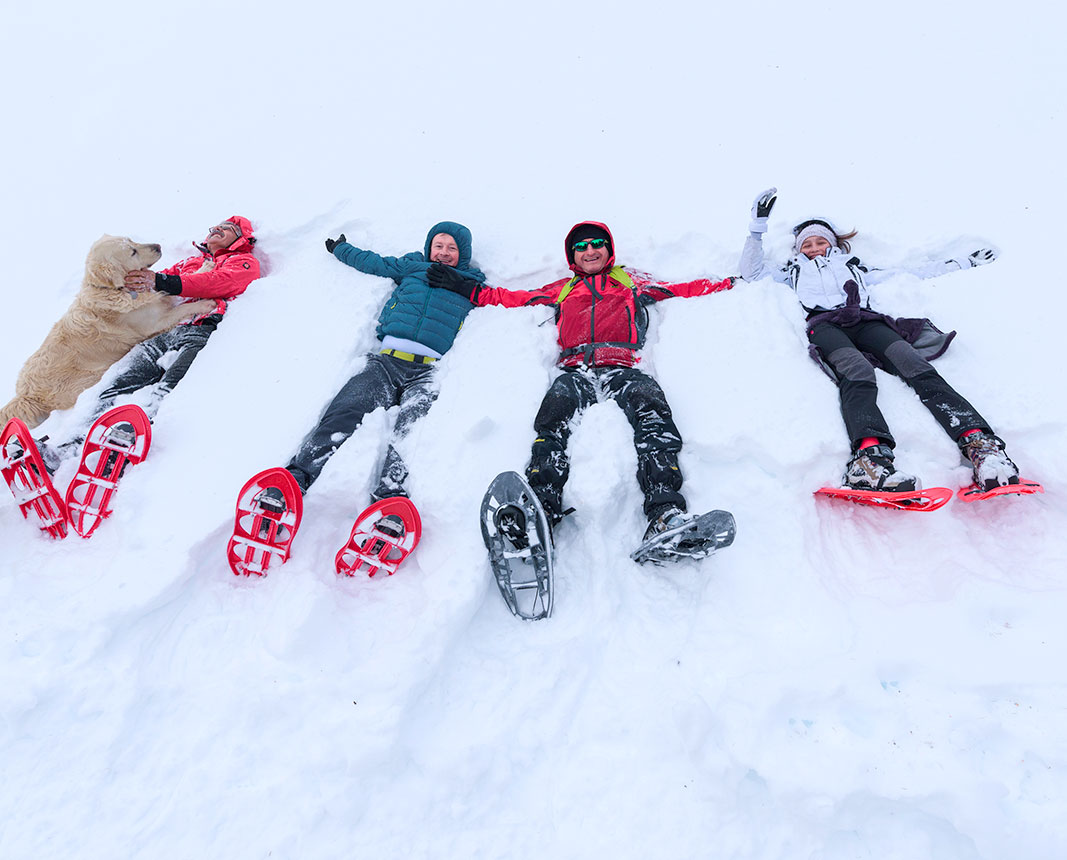 The Pineta Resort is not located directly in a ski area. Our mountains are the mecca for those who want to do activities on the snow #nonsolosci:
 Snowshoeing
 Walks
 Ski touring excursions
 Tobogganing descents
And if you really want to ski... we organize the Ski Safari in the most beautiful ski resorts of Trentino; a free shuttle service will take you to your departure!
Discover the charm of winter walking with snowshoes in the woods of Trentino! It will be great to breathe in the healthy, sparkling mountain air and listen to your footsteps on the snow. Every day you can follow our advice to create your itineraries. Book your holiday on the snow!
FROM 250 EURO
THE PACKAGE INCLUDES
Treatment of 3/4 board with traditional products of Trentino
Snowshoe hikes or forest walks with our expert guide on panoramic routes
Daily "7000 steps of well-being" with Nicola
1 torchlight walk at night in the woods to discover the sounds and scents of the woods
Mountain library with magazines, maps and guides
Snowshoes and trekking poles are available free of charge
Transfer service for excursions on request
Our free APP with hiking trails in Trentino
Possibility to participate (with a small extra contribution) in snowshoeing, hiking and mountain tours, ski tours and outdoor activities accompanied by Livio or Nicola
Specific advice for individual excursions
Reserved parking and free Wi-Fi
The Trentino Guest Card: the key to enter museums, castles, natural parks and travel freely throughout Trentino with public transport throughout the holiday.
In our Beauty Hedoné Nature SPA the price includes:
1 nourishing alpine pack in Thermo SPA cradle with thyme and mountain pine
an evening in the pool and whirlpool, while outside soft snowflakes fall
Walk in the mountains, come and snowshoe in Val di Non!
2 nights in Âľ board from euros 250 per person
3 nights in Âľ board from euros 320 per person
Special Offer Week - Start: at least 4 nights at a special price from Sunday to Friday
All the advantages of the Âľ "Pineta" pension formula are included.
Prices are per person in Betulla room during low season, for other types of rooms and periods a supplement will be charged.