Cancellation conditions 2021 + New vacation guaranteed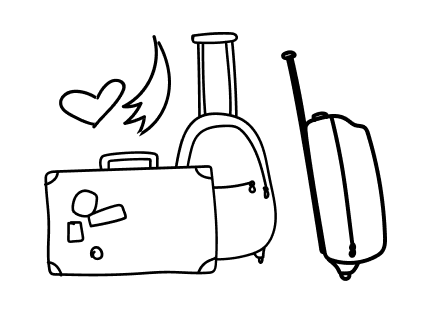 FREE CANCELLATION = 100% TRAVEL FLEXIBILITY
From April 2022 onwards, you can cancel or modify your reservation without penalty up to 30 days before arrival; the penalty is 50% of the deposit for cancellations from the 29th day to the 8th day before arrival and 100% for cancellations in the last week before arrival.
In case of late arrival or early departure, the price of the booked stay will be charged.
In case of official travel restrictions to our region, you will be able to cancel your reservation free of charge with two possibilities: have your deposit refunded or keep it valid for a future stay with a 5% revaluation.
The deposit, amounting to 30% of the stay, must be paid by bank transfer or PayPal, or by Card. In case of late cancellation, no show or early departure, the deposit will be retained.
SAFE VACATION = 100 % STRESS-FREE TRIP
There is also a solution for late cancellation!
When making a reservation, you can purchase travel insurance, thanks to which you will not lose the deposit you have already paid. If you take out travel insurance with our partner Care4Uhotel, all unforeseen incidents are covered, such as: illness and accident, if you tested positive for Covid prior to arrival, bereavement, illness during pregnancy, if you are called as a witness or juror, traffic accidents, loss of job, late arrival, damage to your home.
An insured vacation at Pineta is really carefree for you!