The Dolomiti Golf Club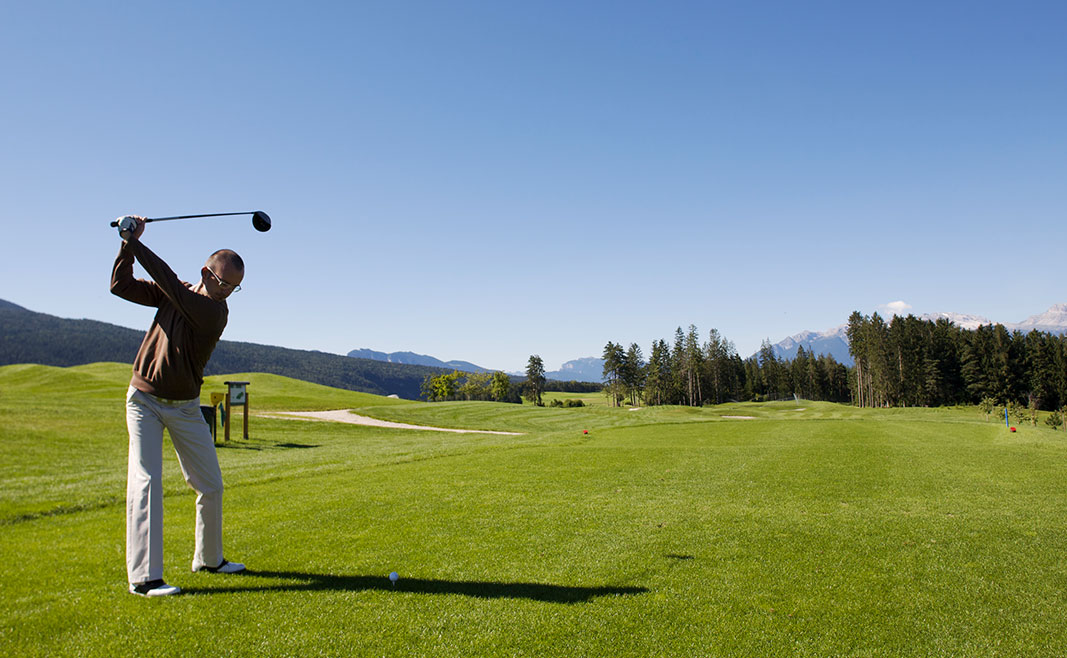 Only we in Val di Non have a golf course in front of the Dolomites!
Are you a golf enthusiast  on holiday at the Pineta? Here, in Trentino, you will find the Dolomiti Golf Club della Val di Non, one of the most challenging 18 holes in the Alps. Located on a wide and sunny plateau of our valley, the most famous golf course in Trentino is completely immersed in nature: the coolness of the pine forest is overlooked by the white massif of the Brenta Dolomites, the sweet landscape of Val di Non and the villages of Cavareno, Sarnonico, Fondo and Seio.