Let's go mushrooms hunting in Trentino
Let's go mushrooms hunting in Trentino
Offer valid from 21 August 2023 to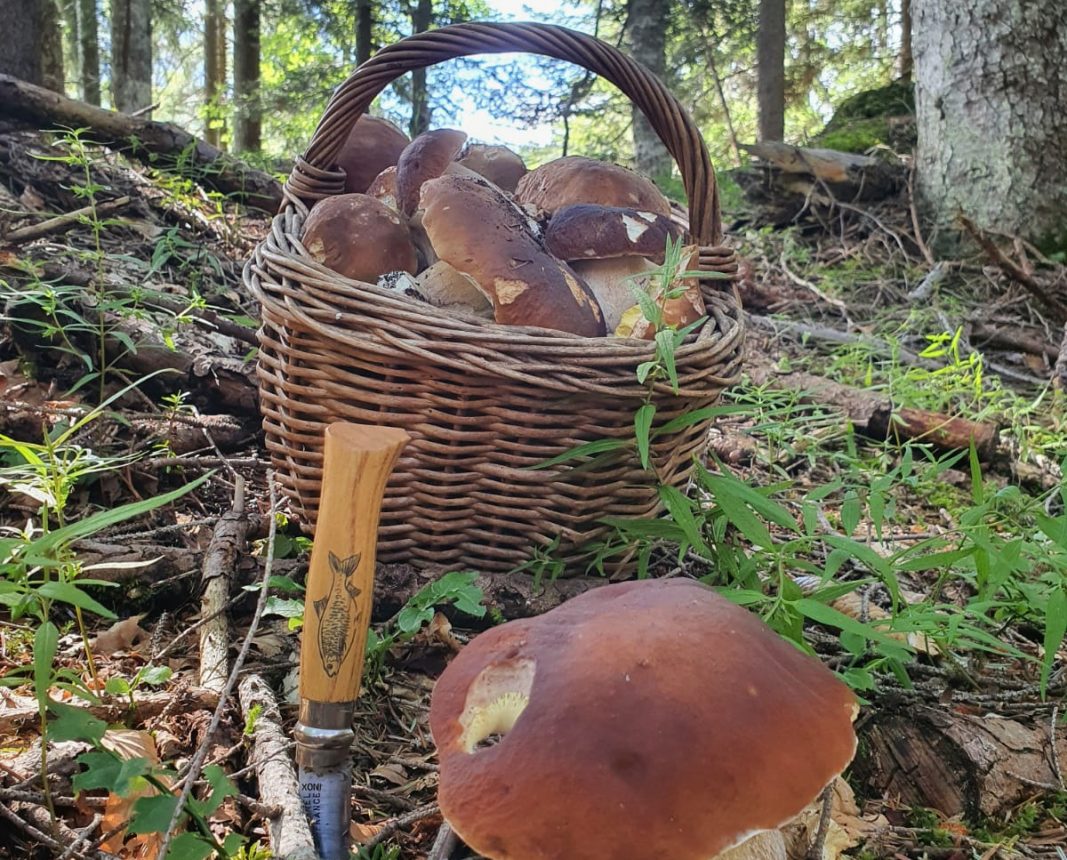 Spend a late summer break in beautiful nature as its colors change.
Adults and children can have fun learning about and tasting the mushrooms of our woods. You will discover nature living in the wood and admire its flowers. You can spend carefree hours in the open air and in good company, surrounded by the scent of evergreen firs, pine trees and the almost centenary larch trees that surround the Resort.
Our chef will organize a useful cooking course where he will teach you how to preserve and cook the mushrooms that we collect.
FROM 330 EUROS
THE PACKAGE INCLUDES
1 Mushroom hunting licence for three days
1 Binder kit at your disposal during your stay
1 hunting mushroom date with Livio on our mountains
1 dinner where chef Mattia will allow you to taste your harvest
1 relaxing pack in Cradle Thermo - SPA with Mugo Pine  and Timo
The Trentino Guest Card; the key to free admission to museums, castles, natural parks and travel freely throughout Trentino with public transport for the whole holiday.
Mushroom Hunting: pick up the porcini mushrooms, nails, chanterelles and enjoy them for dinner!
3 nights in ¾ board from euros 330 per person
Special Offer Week – Start Stay: at least 4 nights at a special price from Sunday to Friday.
All the advantages of the ¾ board formula "Alla Pineta" are included.
Prices are per person, in Betulla room during low season.
For other types of rooms and periods, a surcharge will be applied.